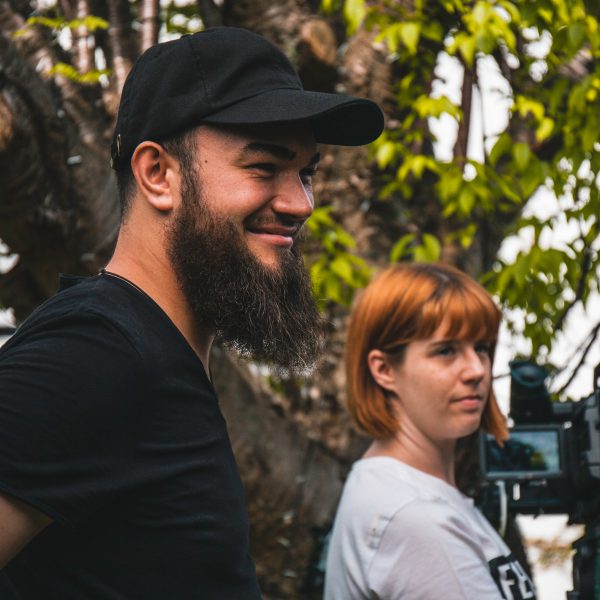 About Me
I was born 1992 in Friedrichshafen, Germany. Currently based in Fürth, close to Nürnberg, working as a freelance director and filmmaker.
In 2017, I received a BA in Multimedia and Communication at University of Applied Sciences, Ansbach (Germany). In 2019 I graduated with a MA in Film, Specialism Directing at Screen Academy Scotland, Edinburgh (Scotland).
I have gathered experiences on over 30 student and self-funded shorts (8 of which I directed), and worked professionally as a freelance gaffer and more recently as a director on commercial- and corporate video shoots.
SHORT VITA
2019 to date  Self-employed Filmmaker

2020 to date Media Consultant at the Nuremberg Institute of Technology
2018 – 2019  Master of Arts: Film, Specialism Director
Screen Academy Scotland / Edinburgh Napier University
2017 – 2018  Self-employed Filmmaker
2017  Guest lecturer: Key Study Field Module "Film Production"
Ansbach University of Applied Sciences | Multimedia and Communication
2016 – 2017  Tutor: Film Lighting
Ansbach University of Applied Sciences | Multimedia and Communication
2015 – 2016  Internship: FELDMANN media group AG
Video Producer, Motion Designer, Editor
2015  Student Assistant: Ansbach University of Applied Sciences
Video Production
2012 – 2017  Bachelor of Arts: Multimedia and Communication 
Ansbach University of Applied Sciences
Key study fields: Motion Picture, Journalism
2011 – 2012  Internship: Kanal 21 Bielefeld
Chief editor of a monthly 20-minute magazine, Live-Directing, Live-Editing, Floor Management
2011  Trial course: Media
Ansbach University of Applied Sciences
– 2011  School: Friedrich-Dessauer-Gymnasium Aschaffenburg
German abitur, Advanced courses in English and (German) History
­